Back to Portfolio
Lending our Technical Expertise to Help 84Agency Make the World a Better Place Through Digital Partnerships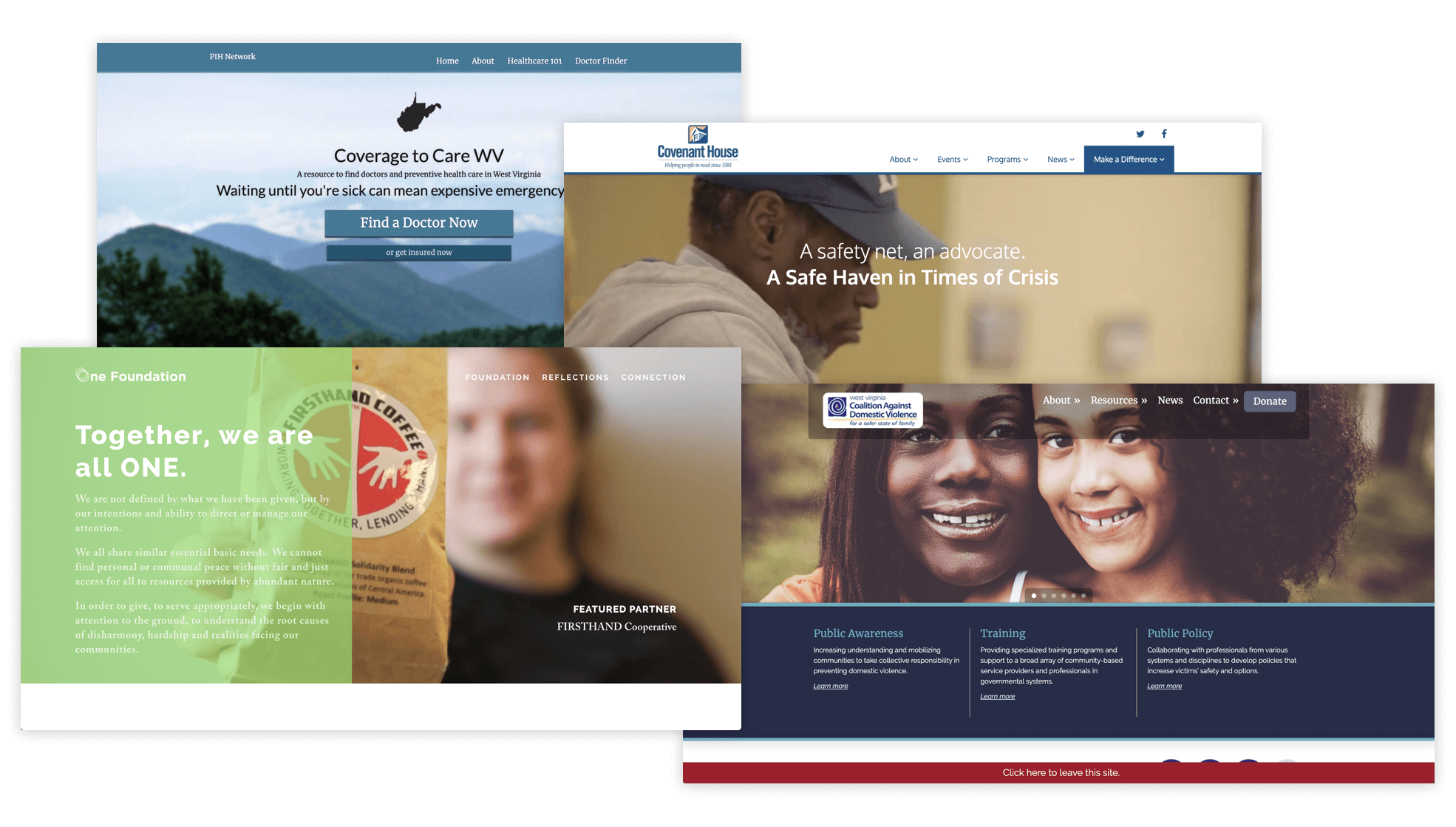 First Glance
84 Agency is a communications and consulting firm that works primarily with mission-driven organizations that are trying to make a positive impact on the world.
We love the folks at 84 – they're incredibly talented story-tellers, designers, and producers. Over the years, some of their projects have required high-level technical add-ons that they needed some help with. For these projects, Oakwood Digital has integrated with their team to build dynamic, cutting-edge technology solutions for their clients.
"We really benefited from Oakwood Digital's willingness to put themselves in our shoes. They really think about how could they can be helpful to their partners and clients."
The Challenge
Because 84 Agency often works on multiple projects at any given time, the scope of each one can vary. Usually they're able to deliver a project from start finish without external help, other times, they rely on our expertise to execute on technical elements.
Solution
We've developed solutions that have run the gamut from implementing custom API integrations to building Wordpress themes from scratch to creating something entirely new. Oakwood Digital has acted like a "swiss army knife" to help make 84 Agency's technology dreams come true.
For example, the West Virginia Center on Budget & Policy had a lot of trouble with its website and organizing their records. It was a gargantuan task trying to categorize all the pieces of content on the website so we helped them with design, development, and content. Because 84 Agency trusted us to move the project forward, we took the lead on many aspects of this project and even worked directly with their client at times.
When their client – the One Foundation – needed a custom website, we worked in tandem with 84Agency to bring it to life. They provided us with the design, and we developed it through to an easily editable website.
The Outcome
To date, we've collaborated with 84 Agency on nearly a dozen successful projects. Through our partnership, we've managed to mobilize ordinary citizens, help people find primary healthcare providers, bolstered social causes in West Virginia, and so much more.
"Oakwood Digital would always consider whether there was one more thing that could be added to the project as if they were the client or spent all night thinking about it. That approach and a team that thinks outside the box are really invaluable."
In Closing
Working with the passionate, creative, and caring people at 84 Agency has been an amazing adventure. We're proud to help their clients by developing advanced technologies and applications.
Do you need a flexible agency partner to supercharge your client projects? Give us a shout - we'd love to start a conversation!