Back to Portfolio
Transforming a State's Brand Launch and Social Media Campaign into a Giant, Collaborative, Work of Art.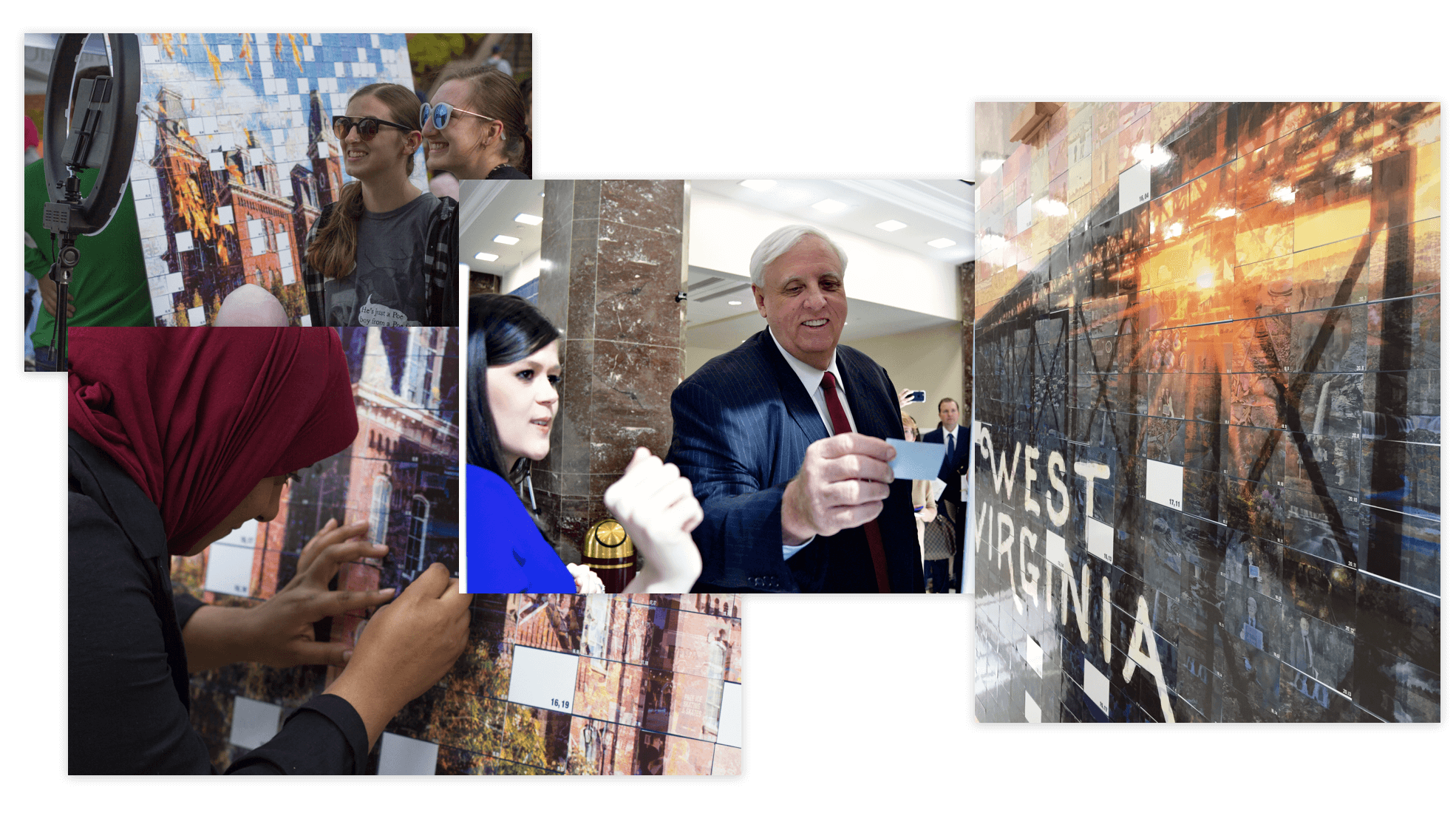 First Glance
The West Virginia Tourism Office has, in our opinion, one of the best jobs in the world: promoting the great state of West Virginia. When they were launching a new brand for the state, their team sought to build one final centerpiece to make the big event a success.
WV Tourism came to Oakwood Digital with little more than an idea, but they knew they wanted something grand. They had been collecting photos of West Virginia through a social media campaign and created new brand imagery, and wanted to bring all these pieces of the puzzle together somehow.
Understanding their needs, we developed custom software that allowed us to create an interactive mosaic composed of nearly a thousand photos – including live photos taken by attendees at the launch event. The final result showcased the state's new brand in a big way.
"Oakwood Digital was able to take an idea and turn it into a real thing overnight. Their team has a special way of solving problems and are really great at understanding the needs of their clients."
The Challenge
Get this: we had ten days to build the mosaic creation technology from scratch. And if that wasn't enough of a challenge, we also needed to arrange signage, printing, photo booth, and run the event.
Because this project was for the government of West Virginia, there would be legislators, lobbyists, and even the Governor in attendance. Everything had to flow smoothly. We made a contingency plan for every potential obstacle: What if we couldn't get enough folks to take photos? What if everyone was wearing black and needed to fill a mosaic section of the sky? We considered all the edge cases so we were fully prepared in every scenario.
Solution
For this project, we wrote custom software to turn the live photos into placement-ready pieces for the mosaic. We created a hue-lightness learning algorithm to arrange photos where they would fit the best, and then, colorized and printed the piece for the attendee to stick on the mosaic.
To further tie in the overall WV Tourism campaign, we needed to include hundreds of photos sourced from Governor Jim Justice's #AlmostHeaven photo contest on Twitter.
The Outcome
Little by little, people placed their pieces onto the canvas, and we watched the mosaic of West Virginia and its new brand come to life. Attendees suddenly became part of a work of art that included photos from the event and all over the state of West Virginia. People took pride and joy in knowing they were an important part of the state's next step forward.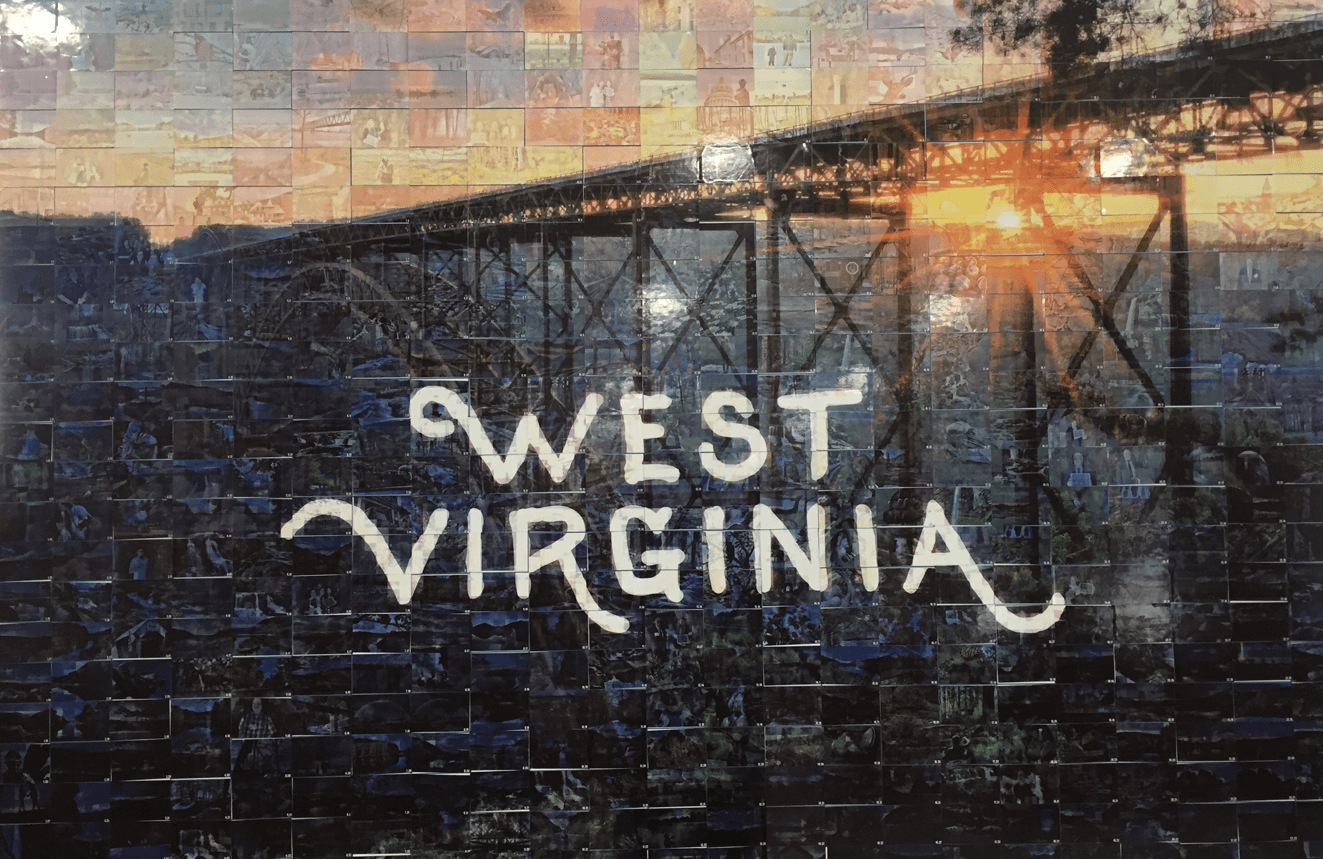 This interactive art piece served as a creative way for West Virginia Tourism to engage their audience. Governor Jim Justice even placed a little squirrel in the top right of the mosaic (can you find it?)!
Where is the mosaic now? Hanging proudly in the West Virginia Tourism main office.
In Closing
Our agency is incredibly proud to be born in West Virginia and we're just as proud of this project. Being able to combine art and technology like this is a dream for us and we're thrilled that we developed something that WV Tourism could be proud of.
"Oakwood Digital built everything from the ground up. From the physical materials to coding to the process, they managed the whole project and we couldn't have been happier with the result."